Location:
Royal Victoria Residence, Royal Victoria, E16

Overview:
Ideally located amid the massive GBP22 billion investment potential in London's historic Royal Docks, which is primed to rival the City and Canary Wharf. With a vision to become a vibrant waterside neighbourhood and a world-class business and leisure destination, The Royal Docks is set to be a leader in emerging technologies, green enterprise and an international gateway for trade in modern commodities • Royal Victoria Residence is set to be a key landmark of the area's transformation and its stunning curves are home to a new level of luxury living • Located amongst some of London's biggest regeneration projects:
- Asian Business Port - GBP1.7 billion
- Silvertown Quays - GBP1.5 billion
- Canning Town and Custom House GBP3.7 billion
Residents will be around 20 minutes from Bond Street - the most expensive retail location in Europe, and perhaps the flagship of London's world class shopping streets. With equal prestige stand the capital's most sought after universities, with a student population in excess of 400,000 The most advanced transport infrastructure is already in place but the area will also benefit from the new Crossrail station at Custom House opening in 2018 (one stop or a 12-minute walk away) A combination of units with exclusive specifications and breathtaking views, with balconies, terraces or sun lounges.
Price:
From £592,000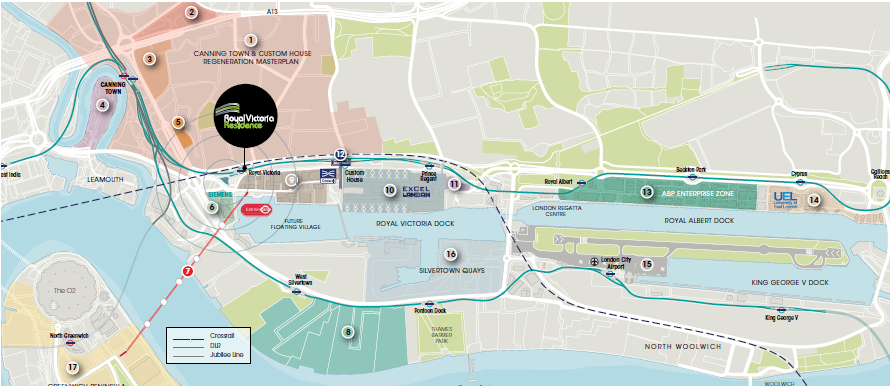 For more information please contact our team at Alex Crown:
T: 0207 2723121
708 Holloway Road
London
N19 3NL